Onion Listeria Recall Expands To Multiple States, Canada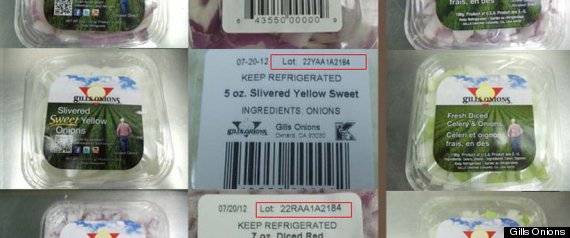 (The Huffington Post) Looks like the onions that led to the recall of several Trader Joe's products have continued to wreak havoc.
Gills Onions, which provides diced, slivered and whole-peeled onions and celery mix to several companies, has called a voluntarily recall on those products with a use-by date of August 3 or before, citing a possible listeria contamination.
Several outlets are reporting affected products, which now include items sold in some Whole Foods, Trader Joe's, Weis, Publix and Wegman's stores across Arizona, California, Colorado, Illinois, Montana, New York, Oklahoma, Oregon, Pennsylvania, Texas, Utah, and Washington, plus Canadian provinces Alberta, British Columbia and Ontario.
The FDA has a comprehensive list of products affected by the recall, and it's a doozy.
On its Facebook page, Gills Onions writes the expanded recall is a "precautionary measure" and that none of the concerned products have tested positive for listeria monocytogenes, nor have any sickenings been reported.
In a release on the company's website, Gills Onions president Steve Gill stressed his priority to conduct the recall effectively and efficiently:
"We've identified the problem, and we are taking aggressive actions, in addition to our normal food safety measures. These include the formulation of a panel of food safety experts and microbiologists with expertise in Listeria control, an expansion of the required microbial surveillance and sanitation programs, and continued testing."
Listeria is a dangerous bacteria, and its subsequent infection, listeriosis, is known to kill 20 percent of all people it infects. Its incubation period can vary wildly, anywhere from three to 70 days. Children, the elderly, pregnant women and those with compromised immune systems are at the greatest risk.
Posted: 07/31/2012 3:05 pm